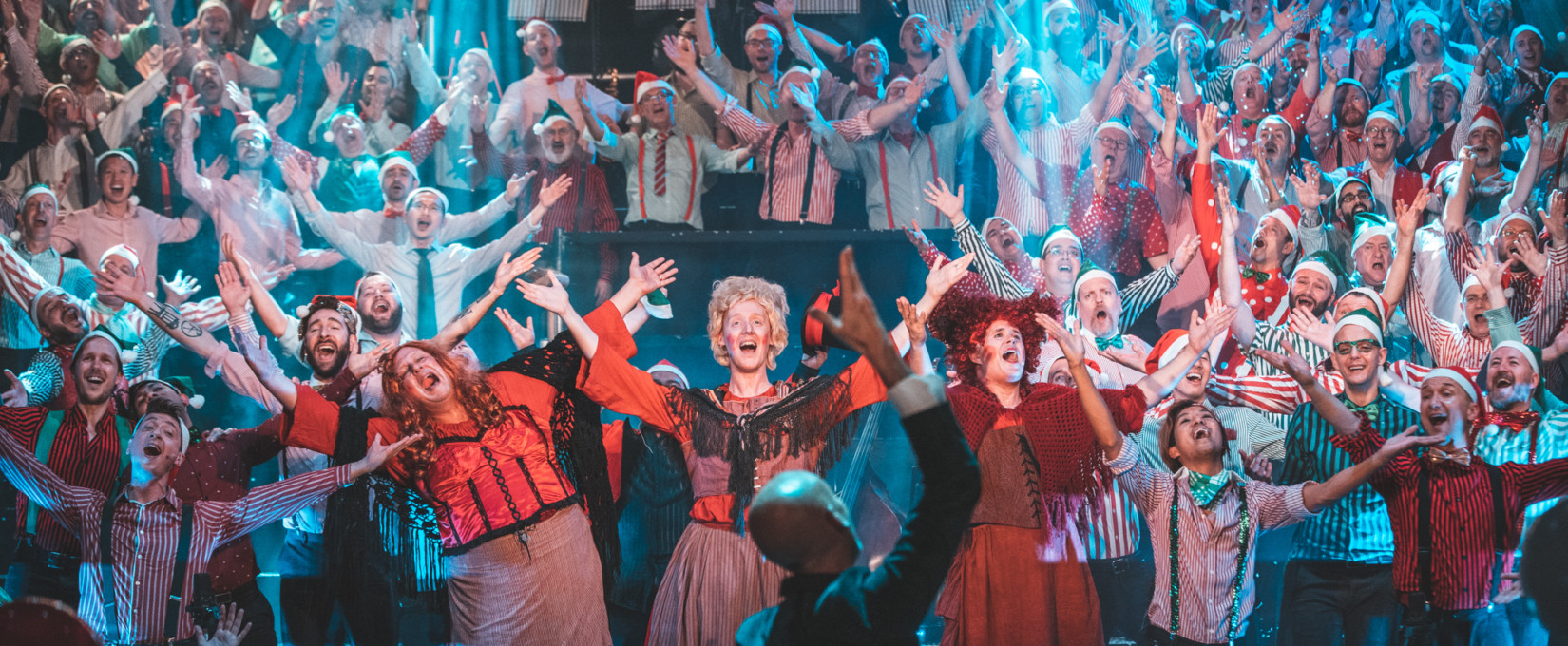 For the first time since our inception in 1991, the LGMC is looking for three external trustees to join a newly-formed Board from June 2021.
As we approach our 30th anniversary at the end of 2021, and prepare ourselves for the next 30 years, we have embarked on a truly ambitious programme of transformational change within the London Gay Men's Chorus. For 30 years, we have grown organically as an organisation run primarily by volunteers, with a professional artistic team working at the heart of everything we do creatively and musically. We have launched several key initiatives to upgrade our organisational infrastructure, governance and to place an increased focus on equality, diversity and inclusion across every level of our organisation – to date this has included the launch of both a new five-year strategy and a full governance review, across 2020 and into 2021.
Over the next five years and beyond we also aim to identify a physical space to house the Chorus and its growing portfolio of work, as well as to scale up our staffing complement to help grow the Chorus in line with our ambitions.
Our Board of Trustees
With a newly refreshed governance structure, the LGMC will welcome external expertise onto its board for the first time. The day-to-day business of the Chorus is managed by an internally-elected Executive Committee, which reports to the Board of Trustees. We are looking for up to three experienced candidates from outside the Chorus to join us as trustees, who will bring fresh eyes and experience to the Chorus at the highest level of decision-making. The skills and experience that we are particularly looking for would ideally be in the following key areas:
Equality, Diversity & Inclusion
Fundraising & Business Development
Governance & Risk Management
Consistent with our values, we would particularly welcome interest from people who will help our board have an ethnic diversity reflective of the community we serve in London, as well as people from the LGBTQ+ community.
The Opportunity In Summary
Salary: Volunteer
Term: 3 years
Time Commitment: Regular attendance at quarterly LGMC Board meetings within a newly refreshed governance structure, with contributions in between meetings as needed. We would ideally like trustees to contribute the equivalent of at least one day per month to the Chorus.
Responsible to: Chair of the LGMC Board, as elected by our members
Role Description
Set, maintain and uphold the vision, mission and values of the LGMC
Make certain that the financial affairs of the Chorus are conducted properly and are accurately reported
Play a leadership role in driving the continuation of the Governance Review and launch of our new five-year Strategy
Support the development of a new fundraising strategy
Help develop relationships with new funders and sources of funding: from grant-giving organisations, (including the Arts Council) and individual giving, to high-net-worth individuals, corporate sponsorship and crowdfunding.
Help drive transformational change, bringing our membership along at all times
Review performance against charitable objects and other key targets or objectives as required
Person Specification
A confident, assertive individual able to make the role their own and drive major organisational change at a key inflection point in the LGMC's history
Collaborative – experience of working with diverse teams in complex volunteer organisations – inclusive of member singers, member trustees and an artistic director and music team
LGBTQ+ rights advocate
Significant experience in one of the three key skillsets identified above: Diversity & Inclusion; Fundraising & Business Development; and Governance & Risk Management
Previous leadership experience is important
An interest in the Arts and Culture
A commitment to the principles of Equality, Diversity & Inclusion
Generic experience of charity governance and Charity Commission expectations
Access to new networks that the LGMC does not currently have
NB All applicants to these roles should not have been a member of the LGMC for the period of the last three years.
If You Have Any Questions
If you have any questions, or wish to have an informal, confidential discussion about becoming a trustee with the LGMC, please contact Anthony Hull, LGMC Chair by email here: Chair@lgmc.org.uk
How to Apply
Please send your CV and a 1-page introductory note explaining your motivations, skills and experiences that would make you suitable for one of these roles to our Chair: Chair@lgmc.org.uk by Monday 31st May, 2021. Interviews will be conducted in early June and appointments will be confirmed by the LGMC's Board at its 8th June meeting, with the intention of presenting the successful candidates to its AGM on 17th June.
Posted by Christopher Calvert
On May 3, 2021
0 Comments