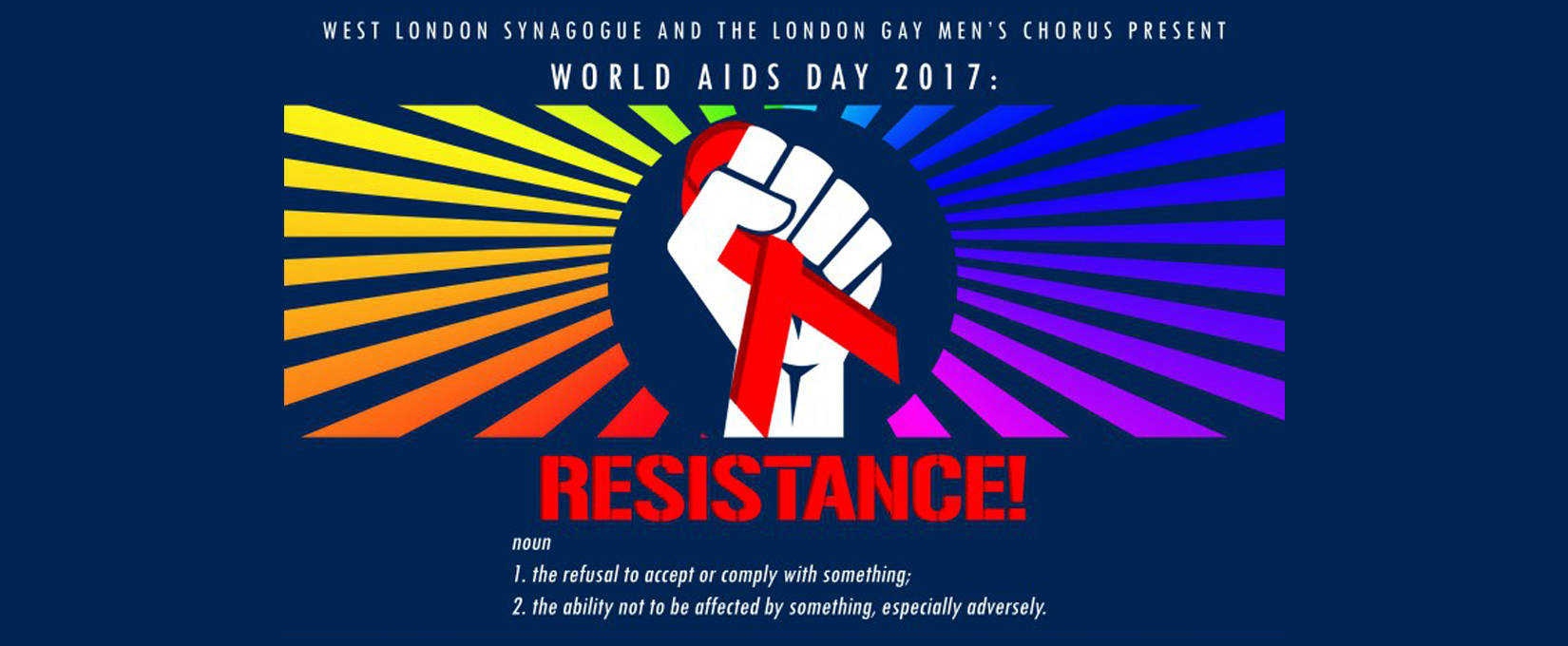 We're delighted to be returning to the West London Synagogue on Sunday 3rd December for another service and concert to commemorate World AIDS Day.
Rabbi David Mitchell had this to say about the event:
"I am immensely proud that our Synagogue will, once again, be hosting the exceptional LGMC for an annual concert which always makes a difference, not least the concert is a fundraiser  for the Jewish AIDS Trust and the Israel AIDS Task Force. For the last 5 years, each and every World AIDS Day, we mark the passing of those we have lost, we celebrate the survival of those who live on with HIV and AIDS, and we renew our resolve to keep fighting until we have beaten this disease in the UK and all over the world.

"This year's theme, RESISTANCE, was an easy one to choose, for resistance is what enabled the lucky ones to survive during the 80's and early 90's; resistance enabled the LGBTQ community to fight against the discrimination and stigma associated with HIV and AIDS; resistance enabled the medical profession to continue researching and discovering drugs which can not only combat, but contain and almost cure HIV and AIDS; and resistance enabled individuals and communities to go from surviving to thriving. The LGMC knows a thing or too about survival – it's members have sung through many a battle for equality and they are amongst the most impressive, collegial and vocal ambassadors for the British LBGTQ community. To have 100 of their harmonious voices fill our sanctuary with song, fills my heart with pride and hope."
Tickets for the event are available to purchase here.
Posted by Andrew Levey
On November 22, 2017
0 Comments