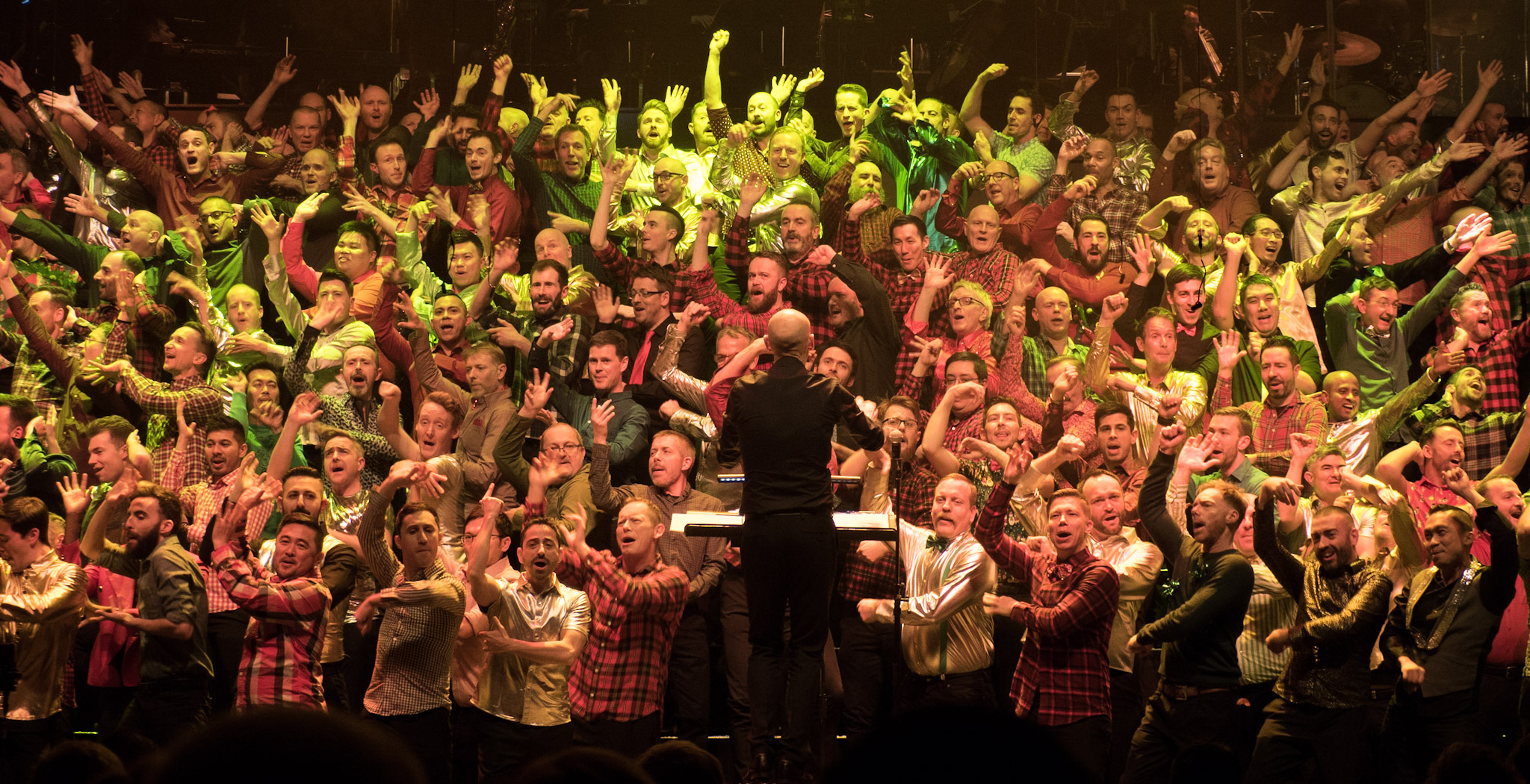 Our next show...
Proud – 26th & 27th June 2020 – Union Chapel
Our next show will be at Union Chapel on 26th & 27th June 2020 – celebrating the weekend of Pride in London. To be the first to hear about the show and when tickets are on sale, sign up to our newsletter.
The London Gay Men's Chorus:
entertains, educates and inspires through song
takes risks - making unexpected and surprising programming decisions, and performing in unusual spaces
performs a diverse range of music to the highest technical standard
provides a safe, supportive community for gay men to socialise, exchange ideas and have fun
works with schoolchildren, teachers and parents to eradicate homophobic bullying
believes that a diverse society is a strong society; that all people, regardless of sexuality, are equal and should be treated as such and works with other community groups and individuals who share our vision.
Meet the London Gay Men's Chorus