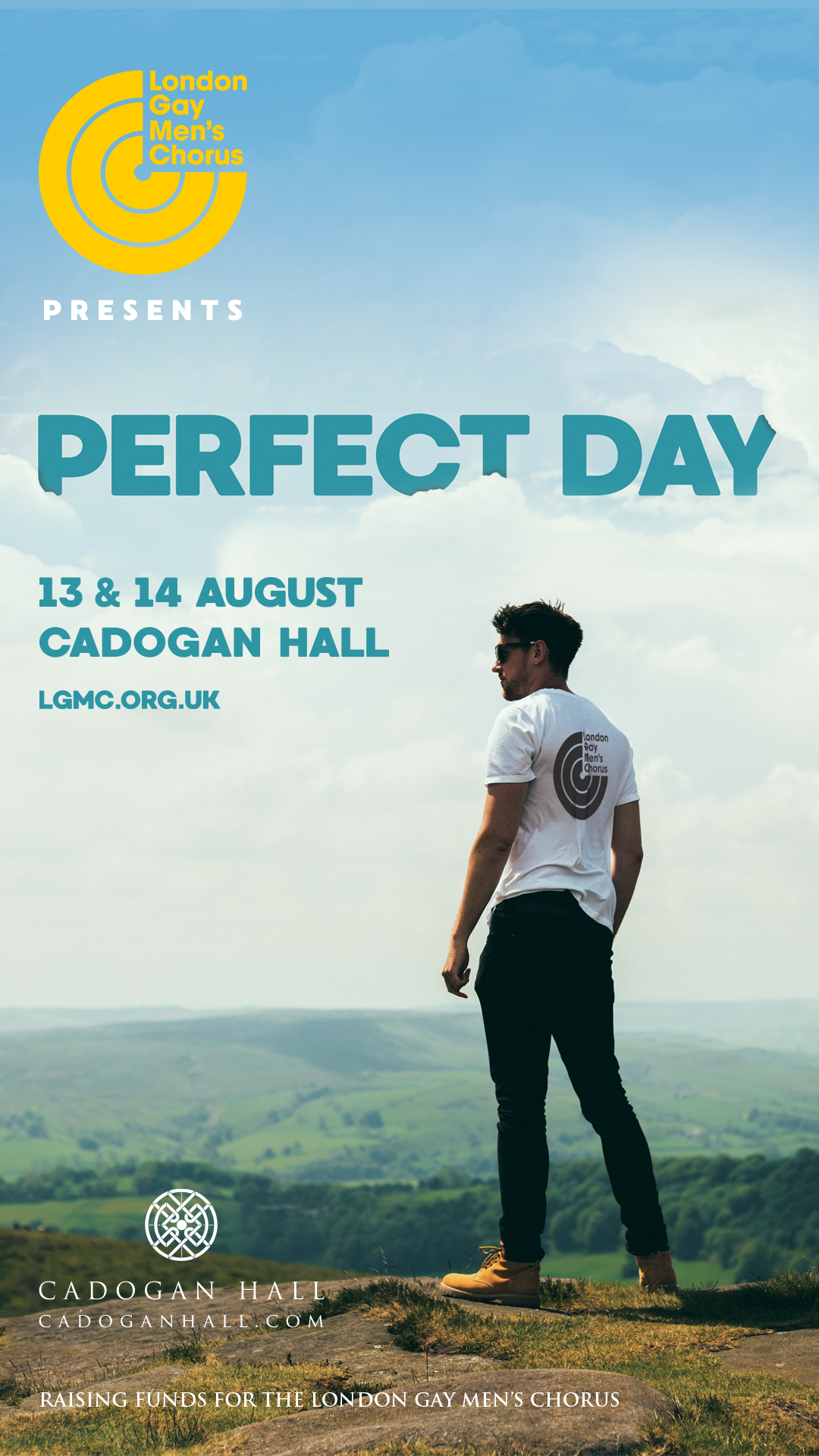 Project Description
Perfect Day saw the London Gay Men's Chorus return to the stage after over 500 days of silence – the longest pause in their 30 year history.
The programme was a celebratory mix of uplifting anthems, feel-good classics and some poignant reminders of the last 18 months – when we were locked away during the Covid-19 pandemic. Songs  included Brave to Bridge Over Troubled Water and Downtown to Don't Stop Me Now, all arranged and performed with the unique flair of Britain's Biggest Boyband!
The joy of singing and a strong community has kept the spirit of the LGMC alive and well and it was a joy wait to return to Cadogan Hall to share our Perfect Day with three packed-out audiences for these special return performances.
Project Details